Greater Western Washington Pipe Trades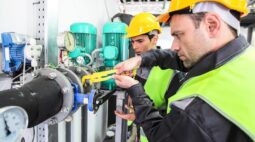 Steamfitters are craftsmen who assemble, install, and maintain piping to carry water, steam compressed air, gases and fluids needed for processing manufacturing, heating and cooling.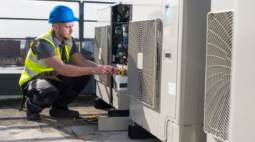 Refrigeration fitters install, maintain, and service heating, ventilating and air conditioning (HVAC), and refrigeration systems. Often refrigeration fitters are called upon to service boilers and chillers.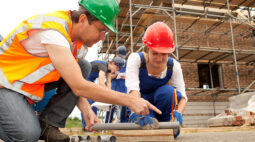 Plumbers install piping for water, gas and medical gas systems. They also install sanitary facilities such as lavatories, toilets, tubs, bathroom fixtures, showers, kitchen fixtures, drinking fountains and laundry equipment.
Apprenticeship is a primary post-educational option for those looking to start a career. Apprentices are able to earn while they learn, unlike traditional college programs. Apprentices are earning competitive wages and accruing retirement benefits while being backed with medical, dental, and vision insurance. There are no out of pocket expenses; with the exception of books and workwear. What makes apprenticeships unique is the supervised experience in the field partnered with supplemental training in the classroom . It is a great option for someone who loves to learn and work with their hands. Our programs include: Steamfitting, Commercial and Service Plumbing, and HVAC/Refrigeration.
You Can Do It. We Can Help